A 5 Star Experience at The Pool House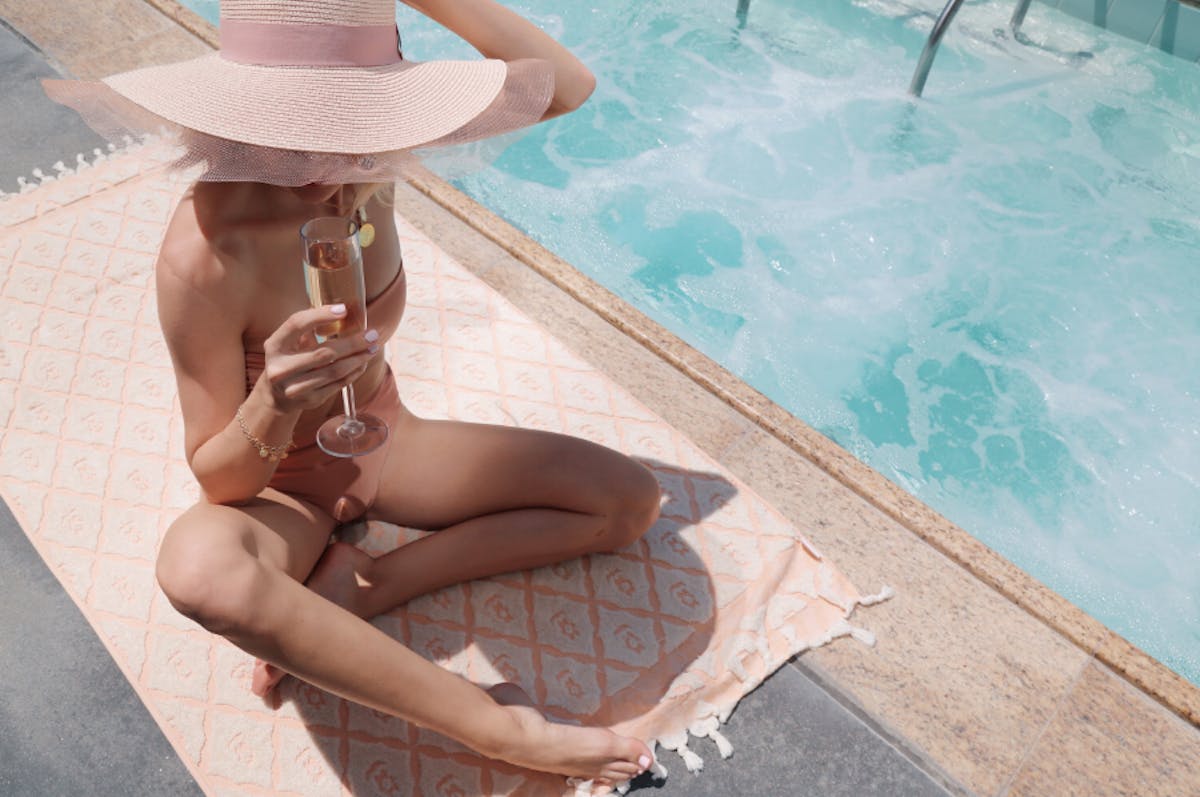 When it comes to going online, there are often people warning you to never read the comments or the reviews. It seems that a lot of the time, people vent their negative feelings, and those who had a positive experience tend to be happy, so they stay quiet. Well, we went against that advice this week, and wanted to see what people were saying about The Pool House, and honestly… WE'RE THRILLED!
Listen, we want to brag, but that seems rude, but c'mon… we're at least going to let people brag for us! The word is out. The Pool House is the talk of the town, and we just wanted to let you know what some people are saying about us.
THE REVIEWS
Five-star, of course, because that's how we roll!
Great place to just relax via rooftop-
"Struck San Diego on an overcast day in June so it wasn't busy. Had a great afternoon, staff were helpful and friendly, food was great and drinks were fairly priced.
I had luggage with me which they offered to store. Definitely put this on my list of places to come back on a sunny day"
Or if you prefer to party –
"Attended a party here. It was very well done and this place created a nice setting for pockets of conversation and easy relaxing but still professional environment. The staff was very attentive and kept trays of food coming. I was also impressed with the bartenders who with a limited bar menu were able to keep up with the incoming requests. BUT when it was time to go the bouncers were no nonsense when they informed us in no uncertain terms that we had to go and go now!!"
Atmosphere AND experience! –
"Nice pool and great service. Jen and Paige were very friendly and took the time to recommend some cool spots to visit around the area."
Fling before the ring?! –
"So much fun for a bachelorette party! Rented a cabana for 8 girls on a Friday. Food and drinks were delicious. We had such a great time relaxing in the cabana on some chairs and in the hot tub. We liked that it was a cool vibe not a pool party vibe so highly recommend a Friday if you want something low-key. For 5-6 hours we spent $900 to give you an idea of pricing."
Great for lunch –
"Ate lunch here while on a work trip. Midweek it wasn't busy at all and the service was great. We sat by the bar which overlooks the pool and we had a great time. Lunch prices weren't outrageous and the portions were generous. I would definitely go back again!"
Great happy hour in San Diego –
"Get there for happy hour for great food at a reasonable price. Love the music and pool vibe. Bring on summer!"
So there you have it
People love us! And what's there not to love about a San Diego Rooftop pool party, happy hour, a banger of a bachelorette party, or just straight vibing!
Sometimes seeing is believing, so if you're in the San Diego area and are looking for the best rooftop pool in town, then hit us up… we'll be here waiting.
ABOUT THE POOL HOUSE
AN OUTDOOR OASIS WITH DRAMATIC CITY VIEWS
Boasting some of the best views in the Gaslamp Quarter, The Pool House at Pendry San Diego is a premier rooftop lounge, embodying the essence of the Southern California lifestyle. Light, contemporary, and open-air, the indoor/outdoor space is perched above the Gaslamp's famed 5th Avenue and plays host to relaxed daytime and evening events featuring a signature bar and cocktail experience for poolside guests.
The Pool House is open Sunday-Friday to the public 11am – 6pm