Let's Do Lunch at The Pool House!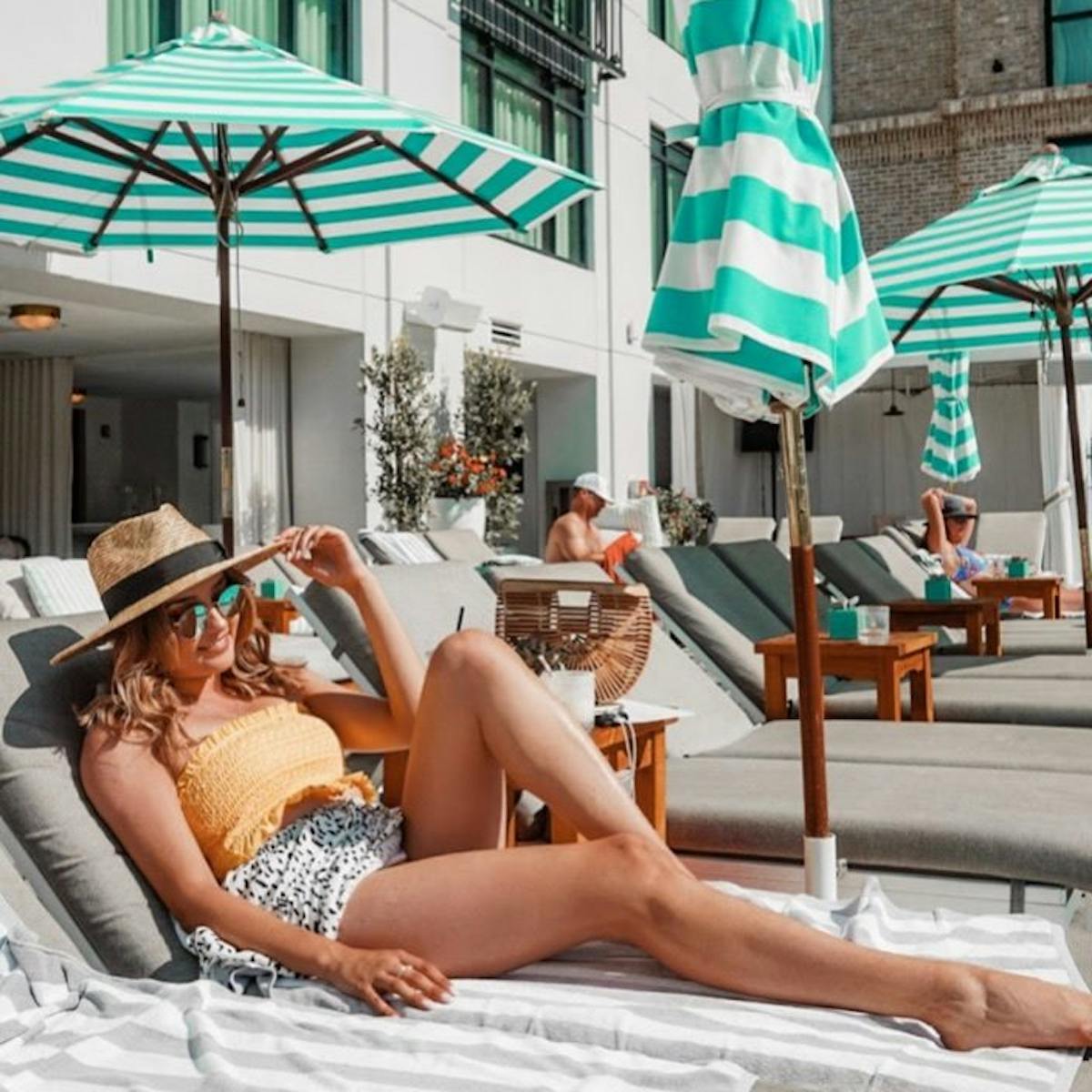 At The Pool House, we've got everything on lock: the vibe, the drinks, and party atmosphere, and the view of San Diego that can't be beat. But if you're coming in with a mean appetite, then we've got you covered there too! Sure, we have some light plates, sharables, and salads on our menu, but today we're talking about our selection of sandwiches, burgers, and entrées at The Pool House.
WHAT YOU NEED TO KNOW:
Where: 435 Fifth Avenue, San Diego, California, 92101
When: Monday-Friday: 11am-6pm, Saturday: hotel guests and reservations only. Sunday: Noon-Sunset.
Reservations?: Not required, but our daybeds and cabanas require some planning ahead.
WE'RE READY TO EAT, WHAT'S COOKING?
Our Breakfast Burrito is out of this world, and just the thing you need to ease into the day. Maybe you've just got a big appetite this morning, or maybe you went a little too hard last night and need something to help bring you back to earth. Our Breakfast Burrito comes with chorizo, eggs, chipotle crema, cheddar cheese, fries, arbol chili hot sauce, fresh fruit
A Buffalo Chicken Wrap is always the best way to bring the heat. It's one of those safe options that will still leave your mouth tingling if you're not careful. Our wrap includes signature wing sauce, and bleu cheese sauce
Our Crispy Chicken Sandwich with sweet honey glaze, butter lettuce, and calabrian chili aioli always hits right, especially after poolside afternoon. We can't think of any better way to replenish.
Our Fish Tacos come grilled or baja style, with market catch fish, cabbage slaw, avocado, pico de gallo, and chipotle crema. There are so many textures happening that you're going to want to take your time with these.
Maine Lobster Rolls need no introduction, but it's worth mentioning that at The Pool House, we deck them out with crispy shallots and herb aïoli on a Griddled Roll.
Our Big Eye Tuna Poke comes in two forms: brown rice bowl, or salad with cucumbers, avocado, seaweed, and spicy aïoli. Be sure to check out both!
Our Smoked Turkey Club Sandwich is anything but basic, and comes with bacon, shredded lettuce, tomato, and herb aïoli.
If you're looking for a timeless classic, then look no further. Our Pool House Burger features griddled onions, American cheese, tomato, pickle, butter lettuce, and secret sauce.
Our Beyond Meat Sliders are popular with both your vegan friends, and anybody else who wants a burger that doesn't sit quite so heavy. Sliders include vegan cheese, avocado, pickled onion, tomato, shredded lettuce, and chipotle veganaise.
ABOUT THE POOL HOUSE
AN OUTDOOR OASIS WITH DRAMATIC CITY VIEWS
Boasting some of the best views in the Gaslamp Quarter, The Pool House at Pendry San Diego is a premier rooftop lounge, embodying the essence of the Southern California lifestyle. Light, contemporary, and open-air, the indoor/outdoor space is perched above the Gaslamp's famed 5th Avenue and plays host to relaxed daytime and evening events featuring a signature bar and cocktail experience for poolside guests.
The Pool House is open Sunday-Friday to the public 11am – 6pm.