Sunday Sunsets at The Pool House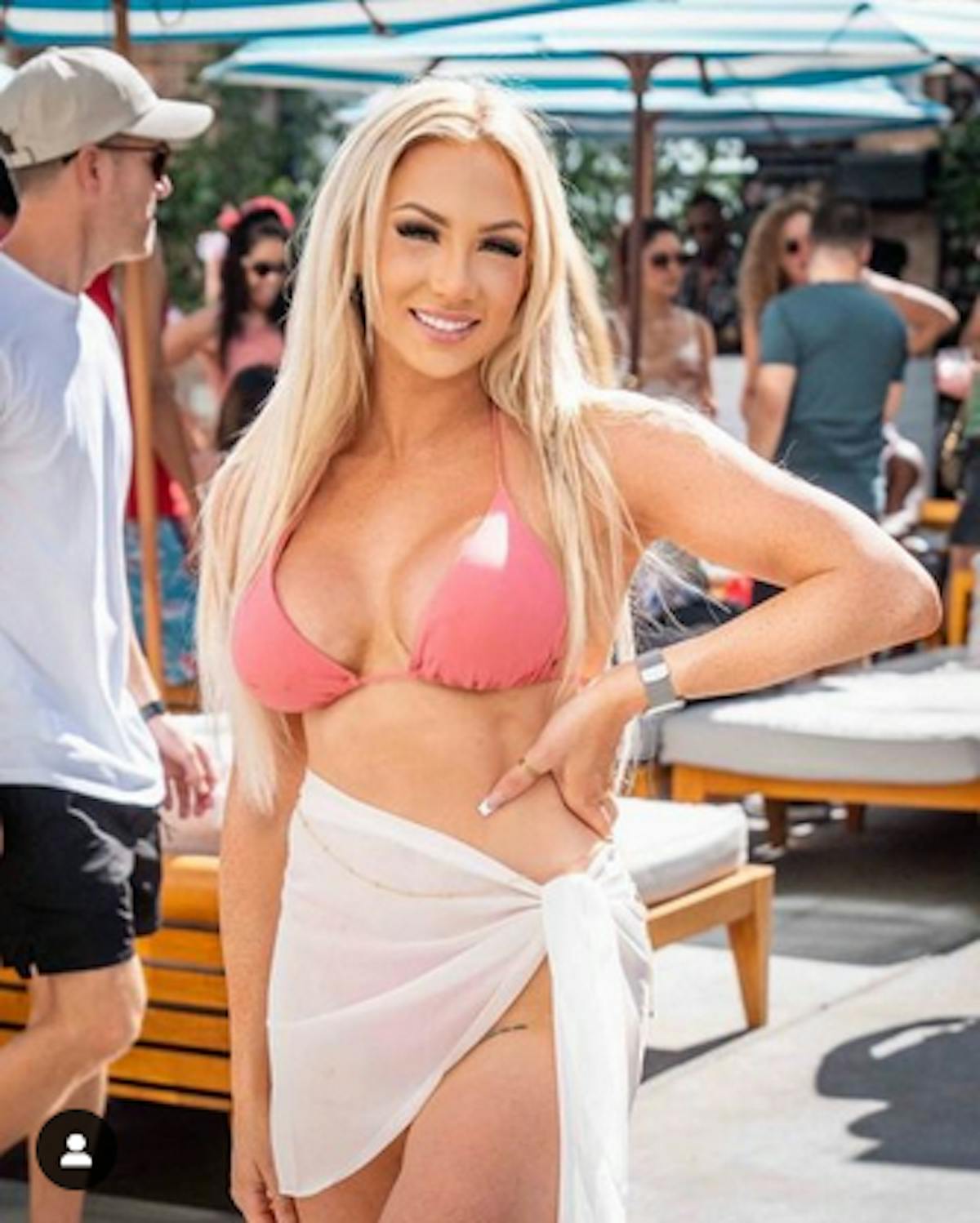 Has this ever happened to you? It's been a long week. Work didn't go as planned, and you're trying to relax before having to gear up to do it all over again. Maybe you've got company and you don't want to deal with the hassle with driving them all around town. You just want a carefree afternoon, some drinks and food, and to call it a night before starting the work week again. After all, you deserve it! If you work hard, then you need to play hard, because life is about balance, and at The Pool House, we can be the balance you need to start your week or end your weekend right!
GRAB SOME BITES
Sometimes you're just looking for a salad. Something light and refreshing to munch on while you're getting some sun on the rooftop. In this instance, our Kale Salad with carrot, sesame seed, hen egg, parmesan, avocado, pickled shallots, and tahini dressing is just the thing you're looking for. But if your appetite is asking for more, we've got you covered with our Main Lobster Cobb Salad with avocado, chopped romaine, bacon, egg, cherry tomatoes, and avocado ranch.
But let's detour for a second and talk about sandwiches and entrees. Who can say no to our Pool House Burger with griddled onions, american cheese, tomato, pickle, butter lettuce, and secret sauce. Got a vegetarian or vegan in the group? Don't worry, we're not going to leave them out. And maybe we're a little biased, but we think that our Beyond Meat Sliders with vegan cheese, avocado, pickled onion, tomato, shredded lettuce, and chipotle Veganaise will become a fast favorite for your plant-based friends.
You're also in luck if you have a sweet tooth, and want to "keep it cool" in the most literal sense. Our dessert offering at The Pool House is our Sorbet Sampler with 3 scoops of seasonal sorbet. Be sure to ask your server what flavors are in this week.
HAVE A DRINK, STAY A WHILE!
Our specialty cocktails have been imagined with total relaxation in mind, with restorative juices, and only the finest spirits mixed in. If you're kicking it poolside on a rooftop, you need to be treated like royalty. Let the week's stresses melt away, and lose yourself in the flavors that paint your day with liquid luxury. We Understand that cocktails aren't for everybody, and our full menu boasts a wide variety of draft and bottled beers, red and white wine, spirits, frozen drinks, and champagne. So worry you not, if you're kicking it poolside, and want to nurse an IPA like a boss, you're in luck!
There's certainly something for everybody on our menu, even if you just want to grab some fries to share with the table. Just remember, even though we established that you can eat before swimming, there's still no running by the pool!
WIND DOWN BEFORE THE WEEK WINDS YOU BACK UP AGAIN
Sometimes you just need to take a load off, blow off some steam, have a stiff drink, and dip your feet in the pool on a San Diego Rooftop. Sounds like the perfect way to center yourself before going back to the grind! We'll see you soon.
About The Pool House
AN OUTDOOR OASIS WITH DRAMATIC CITY VIEWS
Boasting some of the best views in the Gaslamp Quarter, The Pool House at Pendry San Diego is a premier rooftop lounge, embodying the essence of the Southern California lifestyle. Light, contemporary, and open-air, the indoor/outdoor space is perched above the Gaslamp's famed 5th Avenue and plays host to relaxed daytime and evening events featuring a signature bar and cocktail experience for poolside guests.
The Pool House is open Sunday-Friday to the public 11am – 6pm.